Total Museum of Contemporary Art (South Korea)
About Total Museum of Contemporary Art
Total Museum of Contemporary Art TMCA, Korea's first privately-owned, contemporary art institution was founded by architect Shin-Kyu Moon and director Joon-Eui Noh in 1984. In 1976, prior to founding the museum, the couple established the Total Gallery, devoted exclusively to craft and design, in Daehakno, Seoul. In 1984, they opened the nation's first sculpture park, the Total Museum in Jangheung, Gyeonggi Province. The park served as a prominent destination for many art seekers and the public until its closing in 2002. In 1992, the museum opened the doors to its home in Pyeongchang-dong, Seoul with a new name, Total Museum of Contemporary Art (TMCA). Since then, it has become a pioneer in establishing the world-renowned art district, New Pyeongchang, with numerous art museums and galleries.

TMCA's mission is to raise awareness and appreciation of contemporary art and culture. Since its groundbreaking, the museum has focused on producing significant contributions to humanity and fostering the creative and experimental energy for artists. Besides its innovative art exhibitions, the museum operates as a hub that accommodates a wide range of cultural activities – concerts, educational programs, publication, etc
Curator: Seungah Lee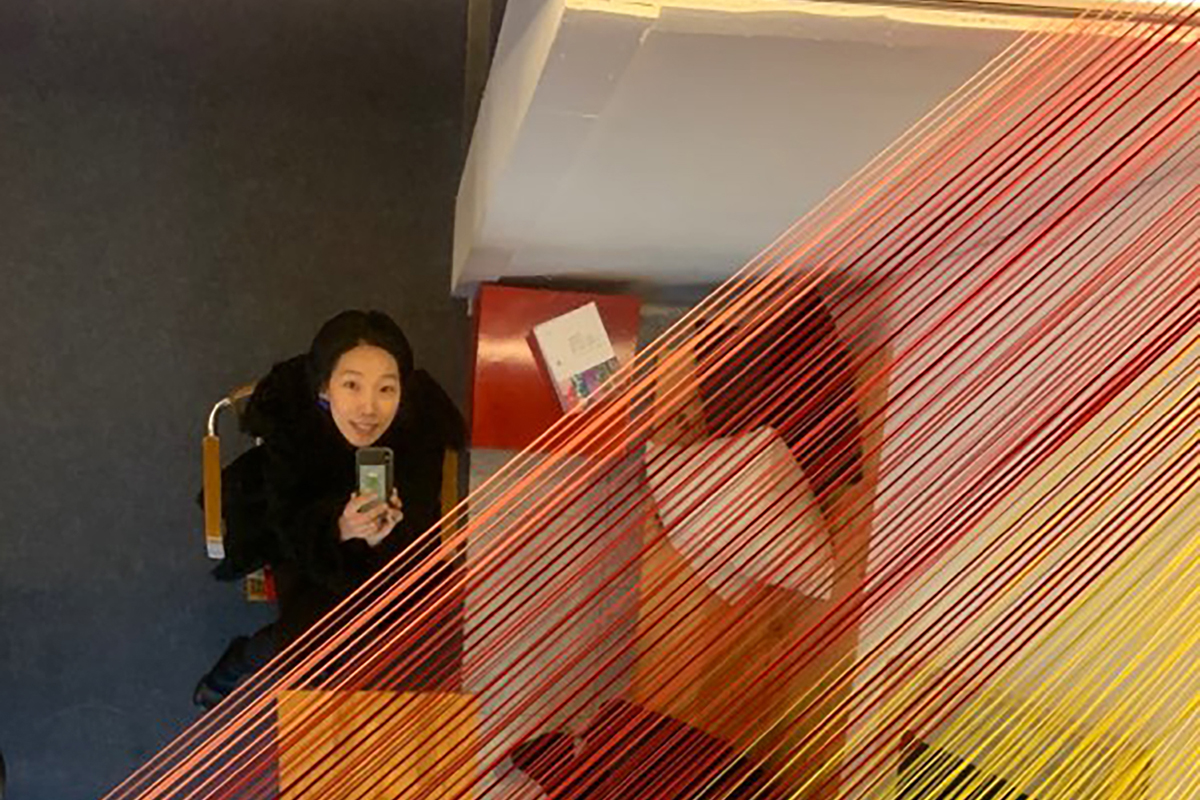 Born 1975 in Seoul, Korea. She is a curator, educator and researcher. She received BA degree in Fine Art at Ewha Womans University and MA degree in Cultural Studies (Interactive Media: Theory and Critical Practice) at Goldsmiths College, University of London, UK. She has also finished her Ph.D course work in Media Design from Ewha Womans University, Korea. She has curated experimental projects and international exhibitions as a guest curator of <Space 15th> and <Total Museum of Contemporary Art> and they include Yeosu International Art Festival (Korea), Singapore Open Media Art Festival at Gillman Barracks (Singapore), Meeting Point (Korean Cultural Center, Washington D.C., USA), Media Anatomy, AI 632, The Third Print at Total Museum (Korea), DIT Projects at Seogyo Art Center, Threadhold Phenomena at Gallery Sangsangmadang and Shift Signals at Hanbit Media Gallery (Korea). She is currently working as a creative director of Urban Art Lab in Seoul and space TYPE.
Artist Statement
Breath
11 min 28 sec

The year 2020 has been significant on so many fronts from the spread of the pandemic to demonstrations around the world. From Covid-19 which was mainly a respiratory disease, to ever increasing problems of air pollution, to the marching slogan of BLM (Black Lives Matter) movement, BREATH seems to take on a new etymological significance. The new work, BREATH, is a live simulation project that renders a virtual environment in real time according to the local Air Quality Index (AQI) data. The virtual environment simulates the current surrounding environmental conditions and fuses the virtual and the actual. During this time of turmoil and fluxus, it is more important than ever to 'take a deep breath' to reflect upon our current existence as well as the state we must strive towards together as a society.
Artist: Anna Kim
Anna Kim is a multi-media artist currently based in Gwangju, South Korea. Originally from Los Angeles, California, she explores issues of ontology and the Anthropocene, especially through examining humanity's relationship to technology and nature. As a Korean American, she was deeply influenced by the 9/11 attacks and the subsequent wars which still continue till today. Her work addresses coping with psychological traumas of violence, both personal and societal, and contemplates on the possibility of idealism, hope, and healing.

︎ an-kim-na.com
Meeting with artist Anna Kim and curator Seungah Lee (South Korea – Total Museum of Contemporary Art). Configuring Anna's realtime generative art into a playback video for the projection in gallery space.
Total Museum of Contemporary Art
November 2020